VIRTUAL REALITY HEADSET – MAKE IT REAL
RISD 2016 SPRING | INDUSTRIAL DESIGN | DESIGN PRINCIPLES II | INSTRUCTOR: TRACY ZASLOW, LESLIE FONTANA 
We were paired off into groups and asked to create a family of three products for a specific consumer. For one of the objects we would have to "make it real" and bring it to life 
only using laser cutter and 3D printer.

Google Cardboard:

 Get it, fold it, and look inside to enter the world of Cardboard. It's a VR experience starting with a simple viewer anyone can build or buy. It is cheap but it is not so visually appealing nor comfortable.
PlayStation VR headset:

Good quality and well designed but very expensive.
Because of the limitation of tools(Laser cutter & 3D printer), we don't want to make it a disadvantage to our product but thinking about what kind of product will be the one that we are going to laser cut. We imagine in the future, there will be laser cutter and 3D printer for home use. People will purchase and download designs from website and print it out at home. It should be easy and fast to make and also visually appealing. 
Even if it is not in the future setting, the process of making it should be easy so it would be affordable.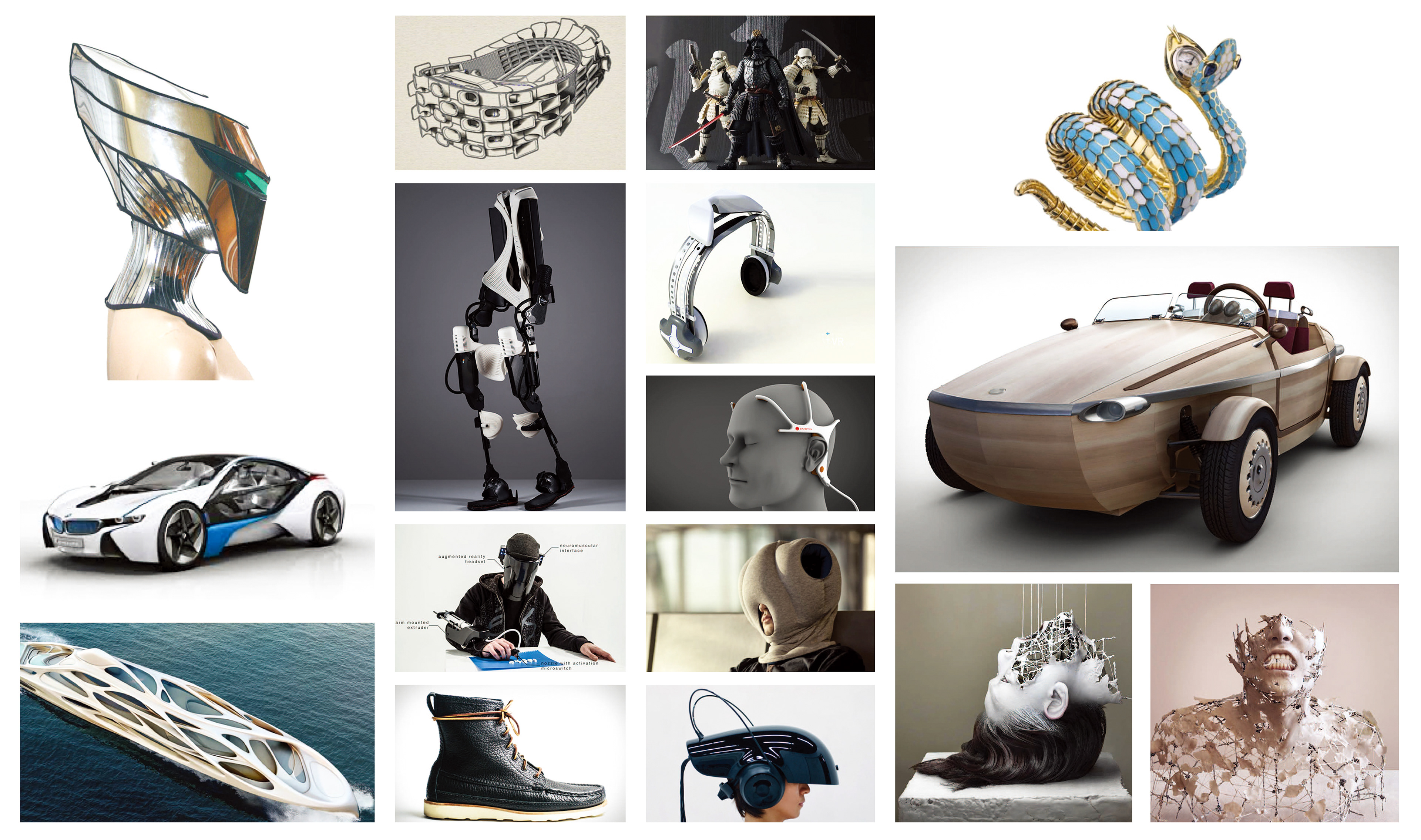 "Works like" & "Looks like" Prototype