Sephora Fixture Redesign
---
Bigger Scale / Fixture Design / 2016





︎ RESERACH
︎ Adapting Brand Language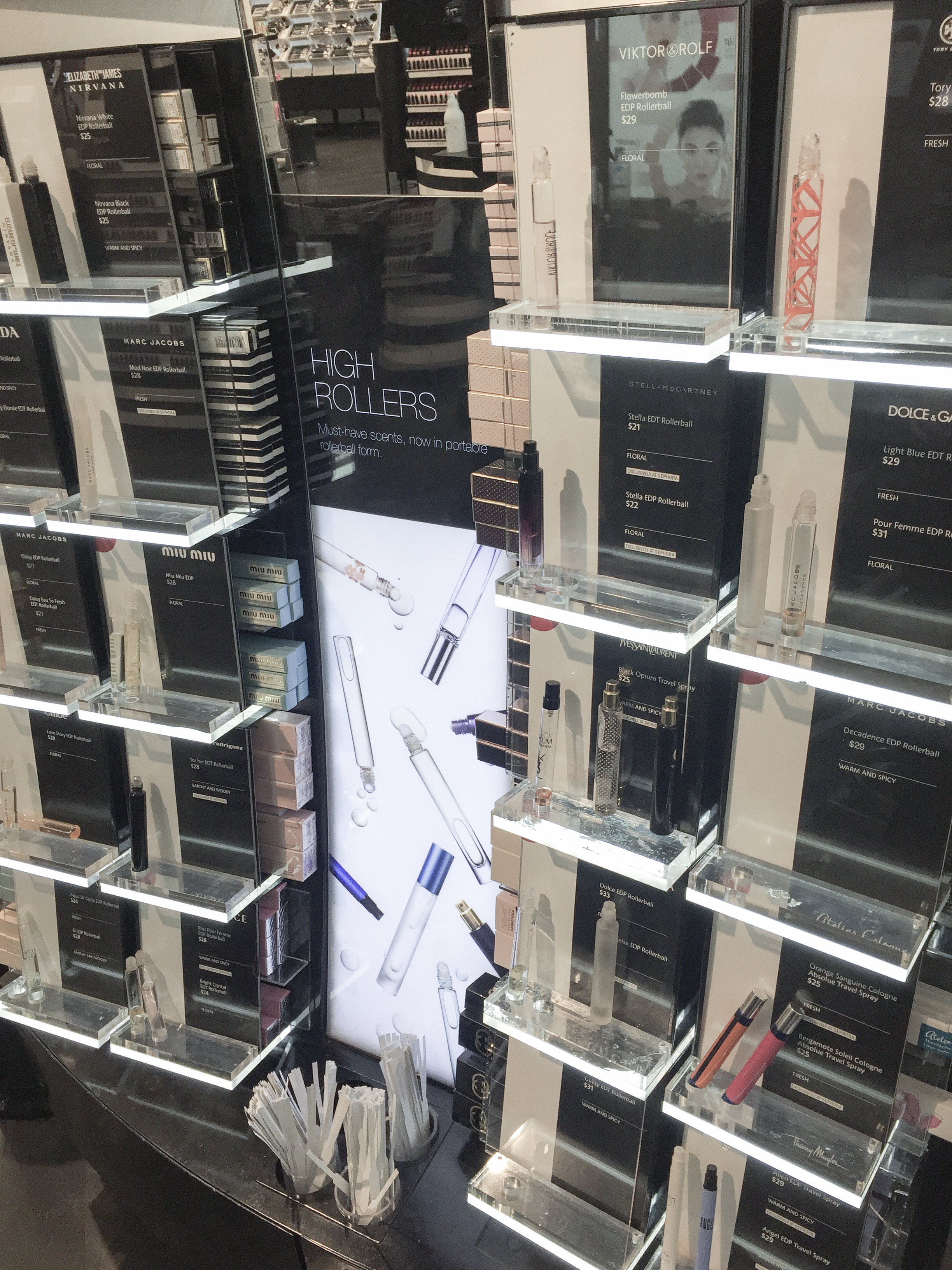 ︎ Problem Finding
Problems:
1. Mirrors are located too low or too narrow for people to see
2. Product is blending into the background
3. Tools are hard to reach
︎ SKETCHING


︎ MY APPROACH


1. Keep the big Sephora S so it would be recognizible over a distance.
2. Emphasize the product by clean up the background and maximize the contrast.
3. Make the mirror functional.
4. Move the tool box to a location that is easier for costomers to reach.
CONCEPT REFINEMENT
| Measurements
PROTOTYPE & TESTING
| Foam Cord Board